---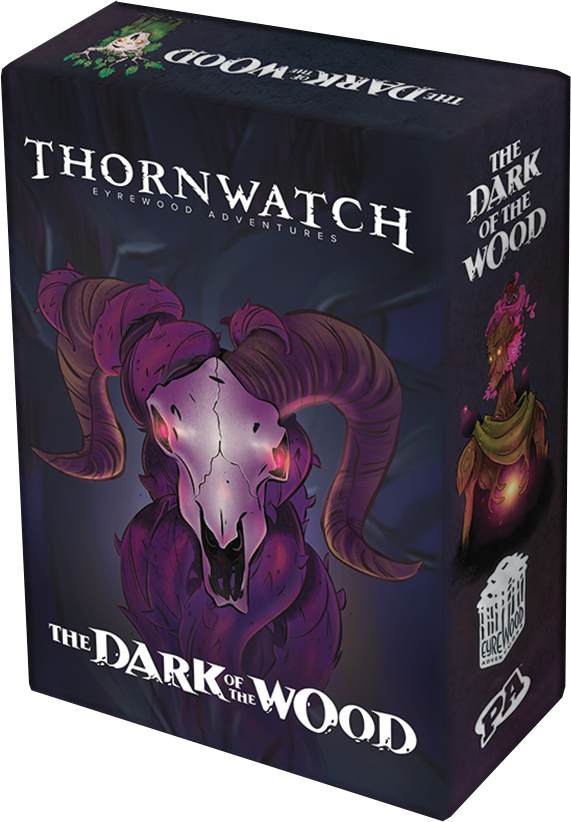 Thornwatch Eyrewood Adventures Dark of the Wood
---
Thornwatch is a graphic novel adventure game for 3-6 players that bridges the gap between narrative-driven RPGs and pick-up-and-play board games. A group of heroes fight their way through the comic panels of a world created by Penny Arcade's mike Krahulik and Jerry Holkins. Each branching storyline plays in about an hour using easy-to-learn character decks and custom dice mechanics. Gorgeous map tiles and pawns provide a sense of tactile immersion that is unique to each adventure.
This expansion box comes with 200 cards, 30 pawns, five player trackers, nine storyboards, and a rulebook.
Ages: 13+
Players: 3-6
Game Length: 30-180 minutes
This is not a stand-alone game. A copy of Thornwatch is required to play.